Slide 1 of 1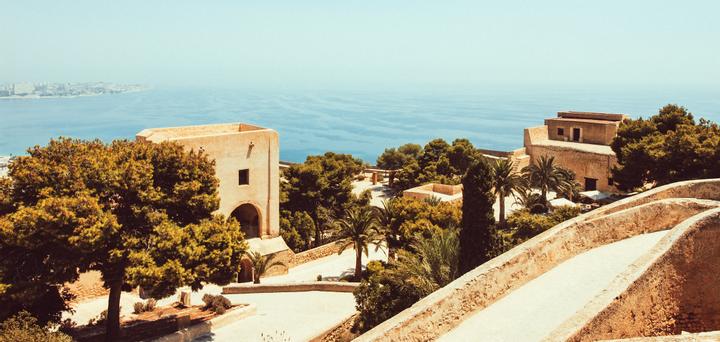 Spain's history is marked by influences of the Roman empire, the Umayyad caliphate, the catholic church, Jewish communities and not least its own colonial time. All of this is reflected in the diverse regional cuisines, helped as well by a landscape that ranges from Mediterranean coastlines, dry plateaus, and wet Atlantic coasts to the Pyrenees. These can be summarised into three larger culinary regions.
In the mountains North of Spain with the wet Atlantic climate, green meadows and thick forests there is a long tradition of hunting and animal husbandry so that diary products and meats are often found in traditional dishes. Fish and seafood from the lush rivers and the Atlantic Ocean have also been part of the local plates for a long time. The dry interior of Spain was known as the land of bread and wine during Roman times. Accordingly, the cultivation of wheat and legumes over the past millennia has had a considerable influence on the local cuisine. In the coastal provinces in the South of Spain there are different varieties of the typical Mediterranean cuisine, which is known around the Mediterranean. Rice, fish, and seafood as well as a wide range of vegetables and fruits end up on the plates in this region.
Some examples of authentic Spanish recipes, put together by the cook Jani and inspired by her grandparents, you can find here on Gourmagine. Depending on the season most products are also grown locally in Switzerland so that these recipes are ideal for a bit of holiday mood from local production.
Today's recipe Suggestions