Slide 1 of 1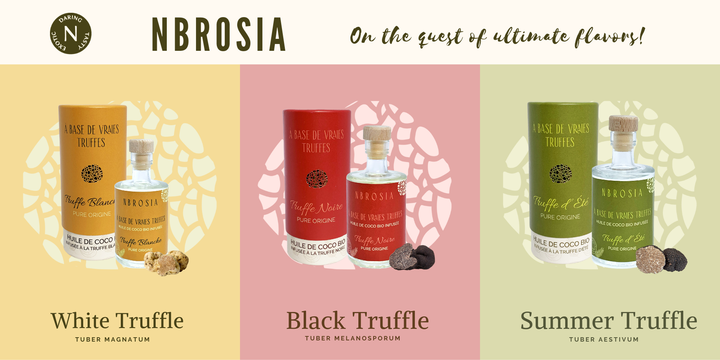 NBROSIA by Nectariss was launched in 2021 in Pully, Switzerland with the aim of making an impact in the specialty food market.
For foodies and those seeking sustainable living, NBROSIA is the new specialty food brand that takes you on a sensory journey to discover new flavors from exotic origins in a real and honest way because at NBROSIA we believe that every bite we take must be authentic, tasty, and prepared with natural ingredients.
With the launch of our first set of products, single-origin truffle oils made with real truffles, we want to challenge the status quo of truffle products on the market by offering honest truffle products designed and produced based on knowledge and experience, and that faithfully reflect the taste of truffles.
For more info and educational content go to www.nbrosia.com
Today's recipe Suggestions
Nbrosia is a member of Swiss Food Research – As an association, Swiss Food Research supports ideas & innovations for future foods